windom security
Leaders in Private Security
design
development
support
branding
Challenge
Windom security was formed from the merger of two prominent Arizona security companies. It was due to this merger that they turned to SVM to help create their brand identity and online digital presence. 
Formed by a group of former military, law enforcement, and defence contractors, they wanted to create a brand that represented their roots. We embarked on this journey and helped their team bring their vision to life. 

Flexible Components
We created several unique page builder components to give this site total flexibility for ease of customization and scalability by the Windom Security team.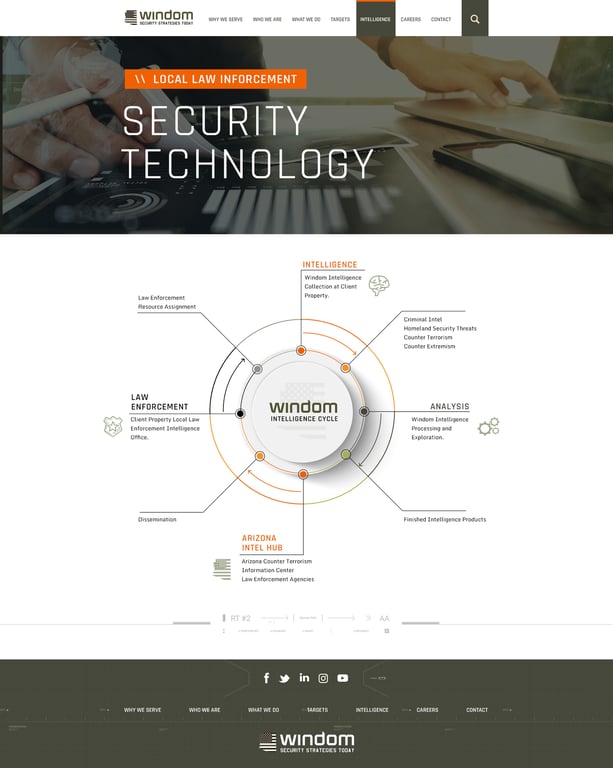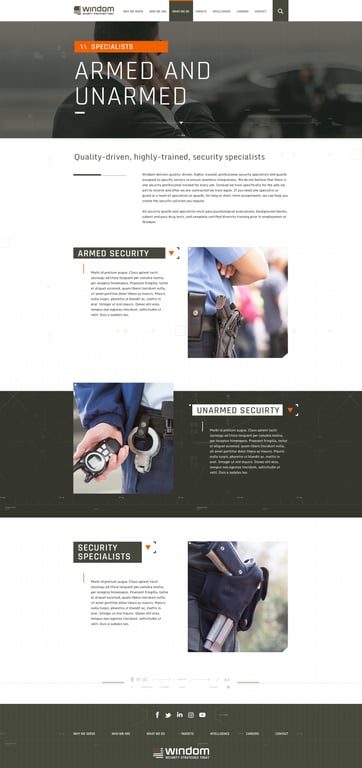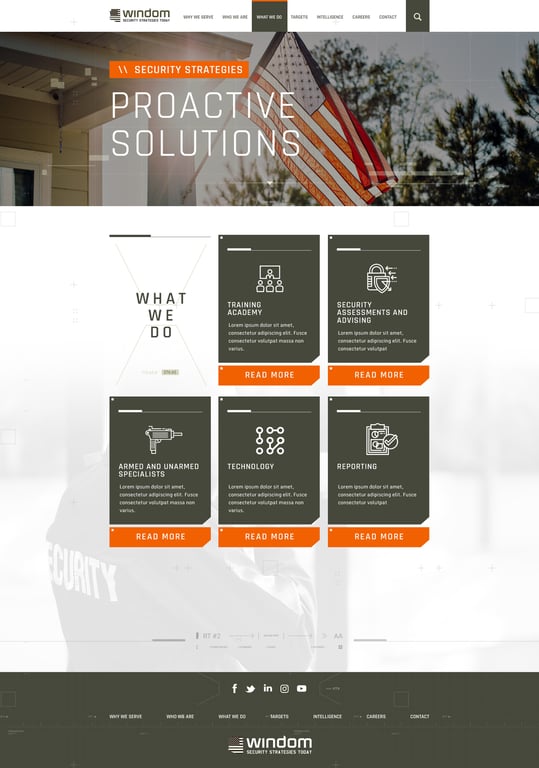 How We Delivered
Strategy. Design. Content. Development. Support. We tapped all of our talent to build a fresh new site for Windom Security. The site needed to be user friendly, flexible for future growth and (of course) look great. This 34 page website features a clean site architecture while delivering a ton of critical content.
01
problem
Platform needed to be easily maintained by their internal team.
After sampling several content management systems PURL was selected as the most intuitive and most flexible CMS. So we built the website on PURL.
02
problem
The need for flexibility in the build out of different page types.
Several unique page builder components were created to give this site total flexibility and limitless scalability.
scroll for next case study
wg construction
A Digital Foundation
design
development
support
branding
marketing
A re-defined purpose laid the foundation for their rebrand.