immigration law group
A Digital Transformation
design
development
support
branding
marketing
Driven by a redefined service offering, and a client first approach.
Flexible Platform
 Immigration policies are ever changing and ILG needed a website platform that could keep up with these changes. They turned to us to create a platform that would be able to keep up while ensuring it was nearly impossible to veer from their brand guidelines. We helped clarify their messaging, streamlined their brand message and designed brand language that was easily extended across touchpoints.  

Process
visualized
ILG has a thorough multi-step process when partnering with clients. Through this process they forge a relationship with their clients and are more effective at servicing their needs. We helped articulate this process and bring it to life.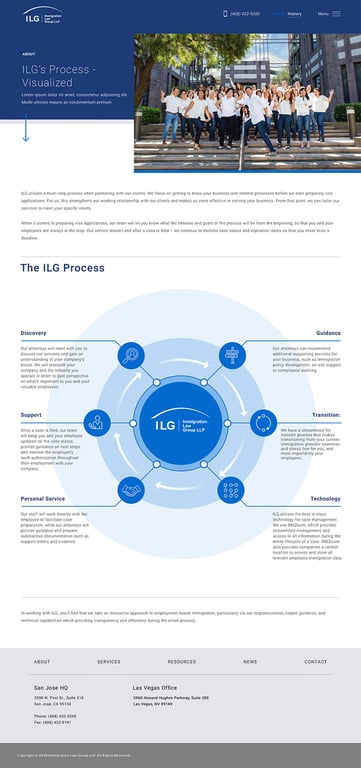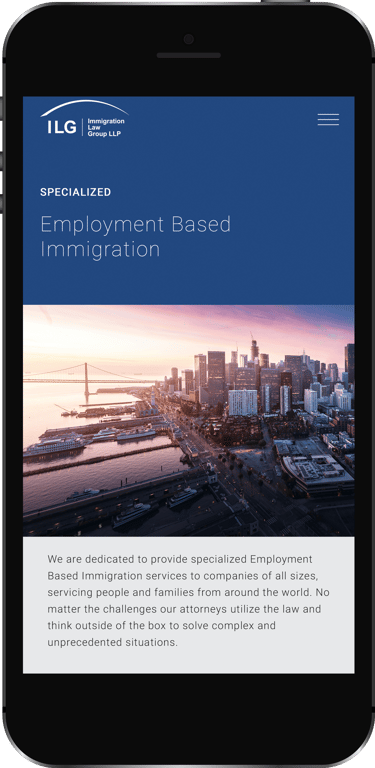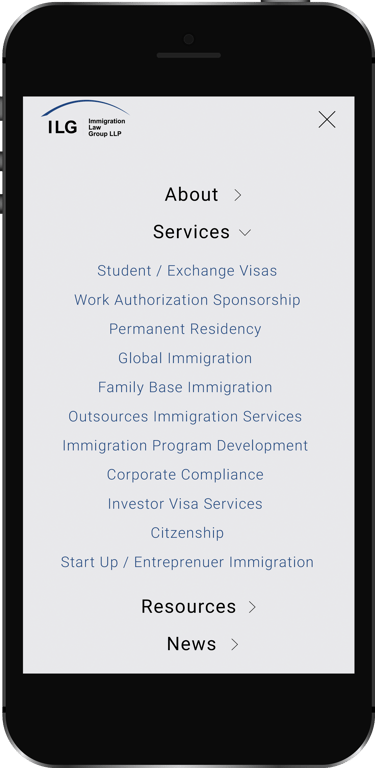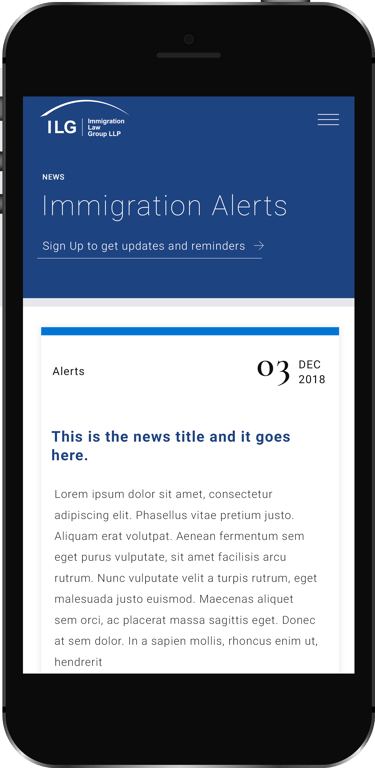 The Right Experience Everywhere
The entire platform is built with a flexible, modular and fully responsive system that provides their client the right experience everywhere they are. 
A seamless transition from their laptops, to their mobile device keeps them connected and informed.
Technology
solution
This platform was developed to support a clear brand message while delivering an industry leading platform to easily and effectively communicate the latest immigration news to their clients. To this end, we delivered a bespoke front end on our PURL content management system optimized for continual updates.
01
problem
Platform content should be easy to maintain
A custom content management solution with pre-populated modules, enhanced editing and preview capabilities for improved error proof workflows.
02
problem
Technical infrastructure is needed to support scale.
The platform is built inside a managed hosting environment, this enables technical infrastructure to scale with the needs of the site while remaining stable.
03
problem
No defined purpose to rally employees and guide decisions.
Helped to define purpose and carried that ethos throughout the design of the website.
scroll for next case study
Supertech Performance
Performance Fueled by Passion
eCommerce
design
development
support
branding
marketing
Mixing performance, passion and technology to achieve results.