Jari
ELECTRODE SUPPLY MADE EASY
eCommerce
software development
design
development
branding
An easy to use ecommerce solution for a US medical device manufacturer.
Challenge
Jari Supply is a medical device company offering a complete line of EMG and EEG electrodes. They tasked us with creating a more modern website that better showcased their products and streamlined their discovery and purchasing journey.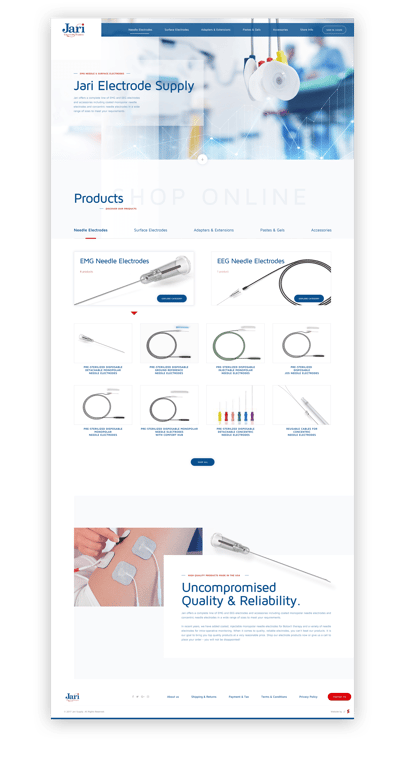 Design With Intention
Jari wanted to create a B2B channel where product information would be paramount and the shopping experience would be intuitive. We created an experience that allows their customers to order their products in bulk and streamlined the backoffice task by syncing their inventory and orders to their accounting solution.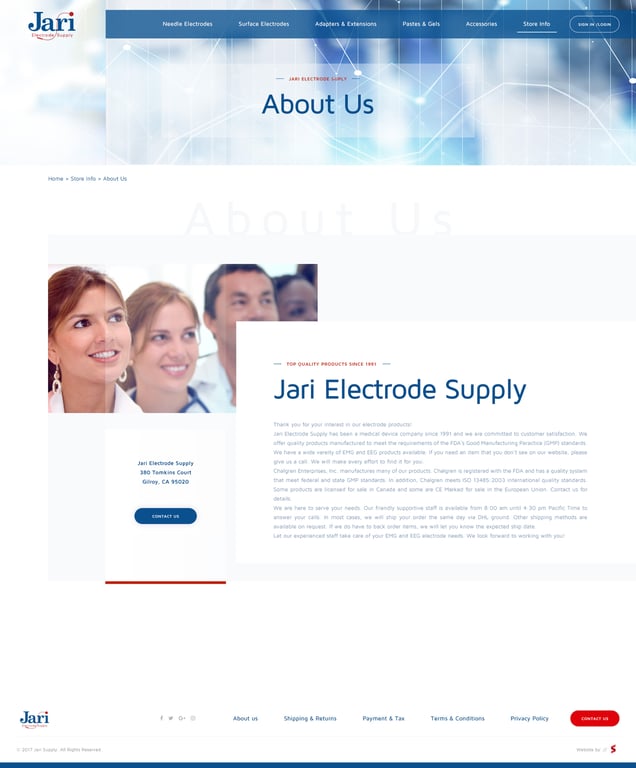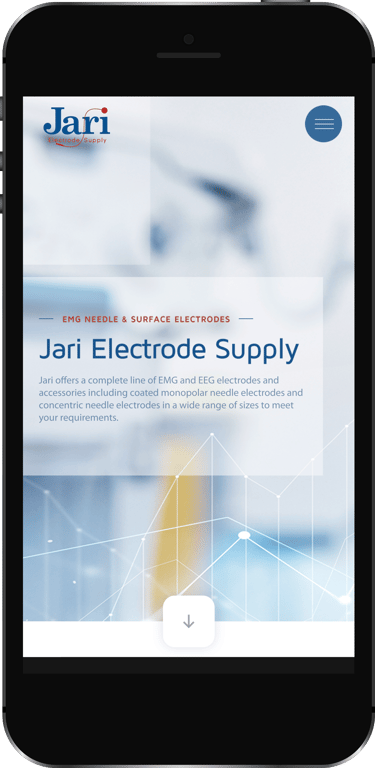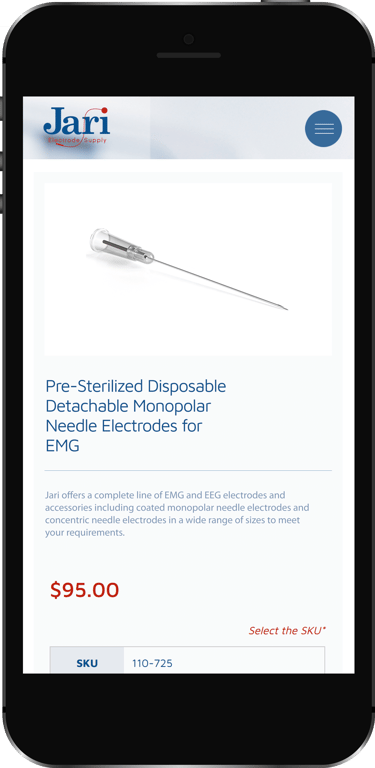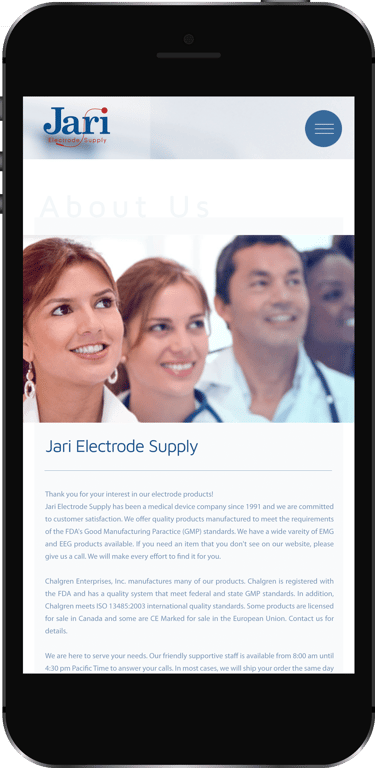 Anyone / Anywhere
Jari Supply has an audience ranging from 24 to 70 years old, so our eCommerce experience needed to resonate with them all.  The navigation structure is adaptable across mobile, tablet, and desktop, ensuring we're serving users of all behaviors and device types. 
Summary
Jari Supply needed an eCommerce solution that could keep pace with the changing times. It needed to be able to be scalable and efficient and easy to use.
01
problem
Outdated website that didn't speak to their brand.
Crafted a custom website solution that speaks to their brand, their continued company growth.
02
problem
Jari needed an eCommerce solution that would cater to a broad demographic.
We created a product focused solution that streamlined the educational and purchasing process relating to their products.
03
problem
A complicated system may overwhelm internal teams.
A simple to use eCommerce solution combined with robust documentation and onsite training ensured internal teams were brought up to speed quickly.
scroll for next case study
shorai
A Leading eCommerce Experience
eCommerce
design
development
support
A Netsuite solution that works.