DEVIANT INK
Next level Product Customization
eCommerce
design
development
support
Realtime product visualization, with millions of options just a click away.
The Challenge
Wanting to build on our previous experience with product visualization Deviant Ink knew who they could turn to in order to achieve the results they were looking for from their new website. Having one of the largest libraries of sled designs combined with some fairly intricate designs they pushed us to step up our game when it came to delivering them an industry leading website.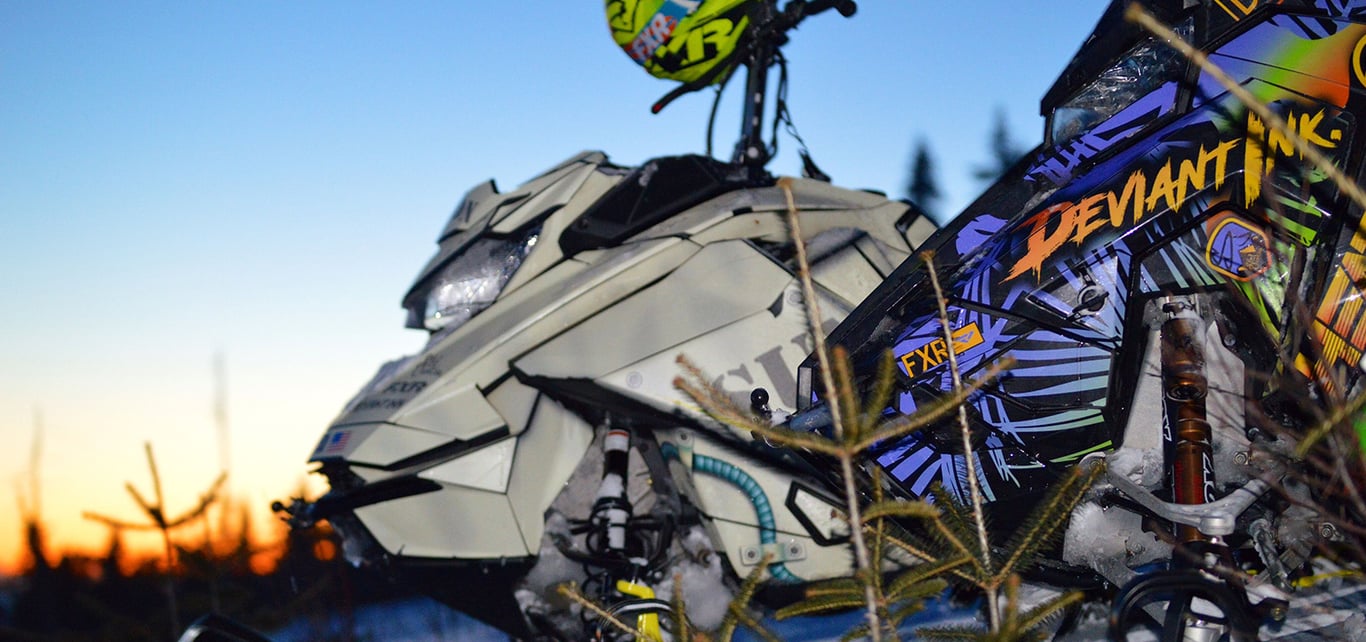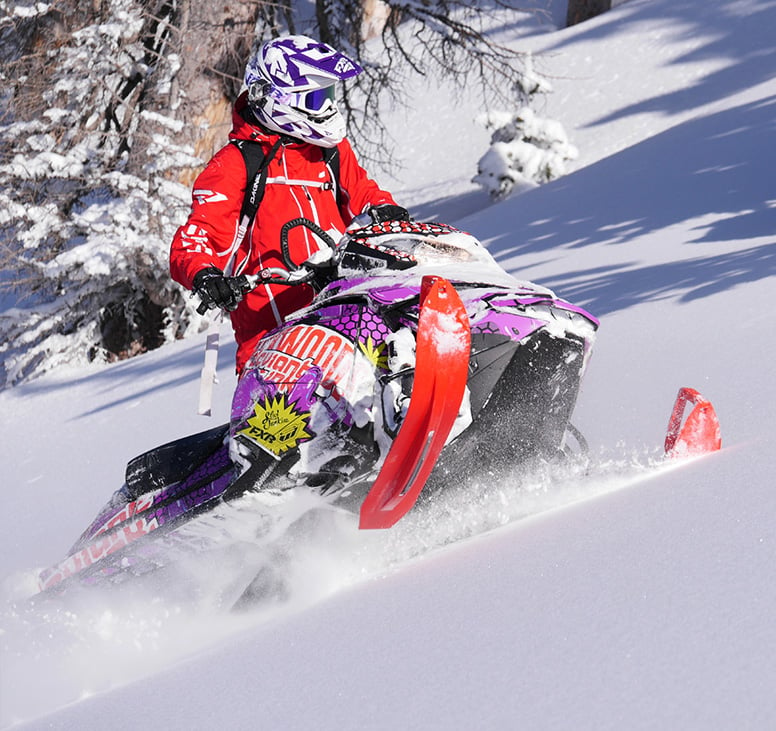 The Solution
Deliver we did! Not only did we deliver on their specific requirements, but we added a few of our own that we knew would further solidify them as the undisputed leader in their space. Beginning with a cutting edge and beautiful design language that was easily adaptable into other touchpoints.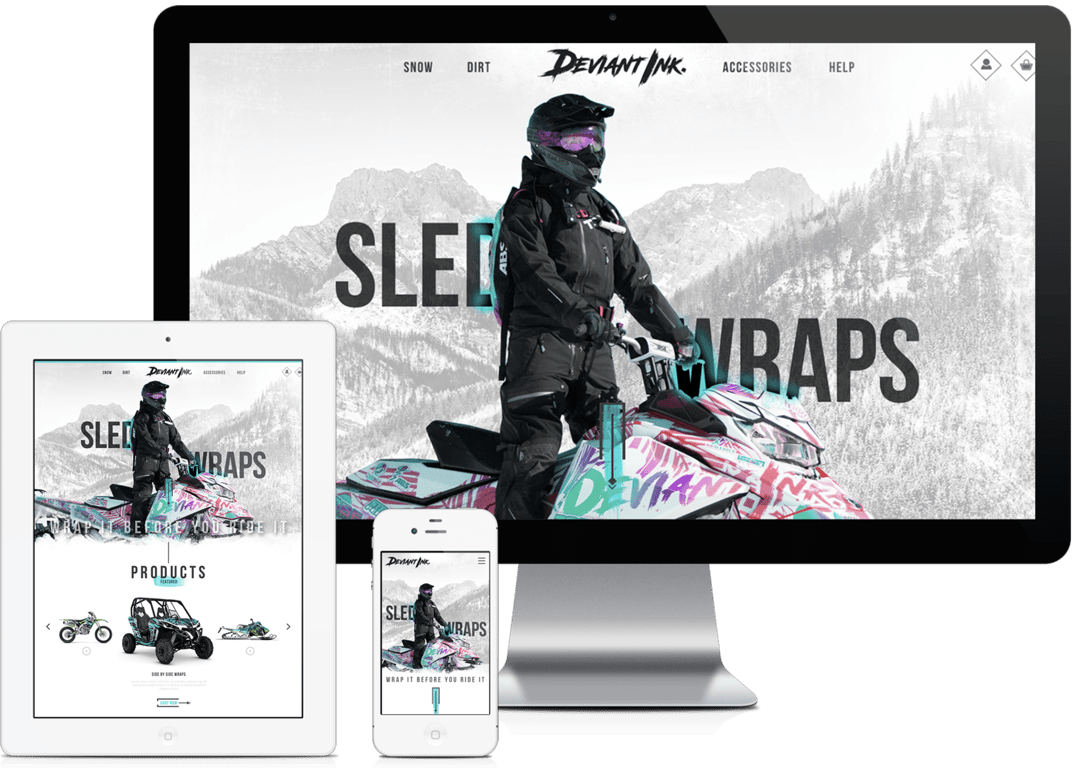 Millions Of Options
It wasn't enough to build a beautiful website, it never is. We needed to build something that would take a sophisticated product offering and make it easy and fun to use. At the end of the day we needed to allow the user to make intuitive selections of millions of options to without it becoming overwhelming. Infact, it needed to be fun! So fun they would be able to share their creations on social.
Mobile First Approach
The entire site was designed with a mobile first approach. Our goal was to deliver an optimal experience regardless of device but particularly to set the standard when it came to the mobile experience. In order to achieve this we implemented a specific navigation around the customizer features, allowing for the vehicle customizations to stay visible while making selections. We made dropdown selections appear automatically after the first selection, and we replaced carousel clicks with swipe gestures.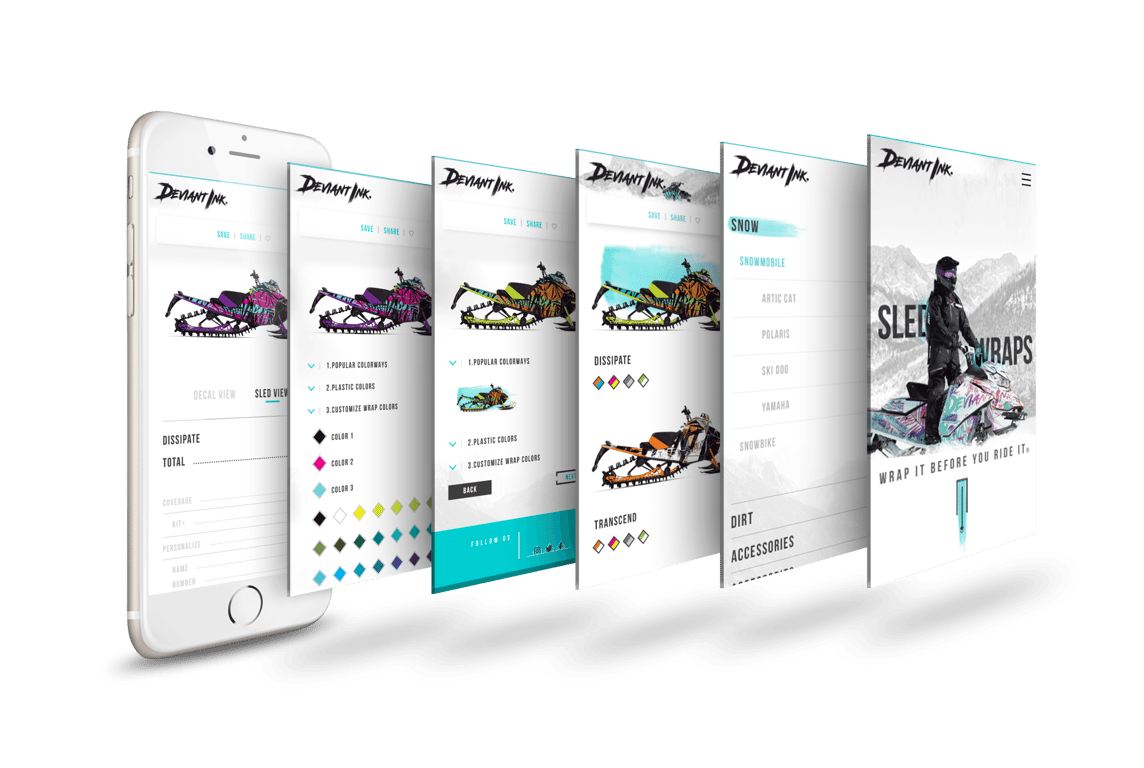 The Results
473%
Increase Time On Site
scroll for next case study
Jari
ELECTRODE SUPPLY MADE EASY
eCommerce
software development
design
development
branding
An easy to use ecommerce solution for a US medical device manufacturer.