DE ANZA TILE
Tiled Works of Art
design
development
support
branding
When you do the best work, you need the best vendors.
Construction Becomes Art
De Anza Tile is the Bay Area's premier commercial tile and stone installer chosen by the largest commercial contractors in the world. The digital experience for De Anza Tile became an integral piece of how the company extends its brand voice into everything it does. A new fully custom website was important for continued company growth, brand perception and ongoing recruitment efforts.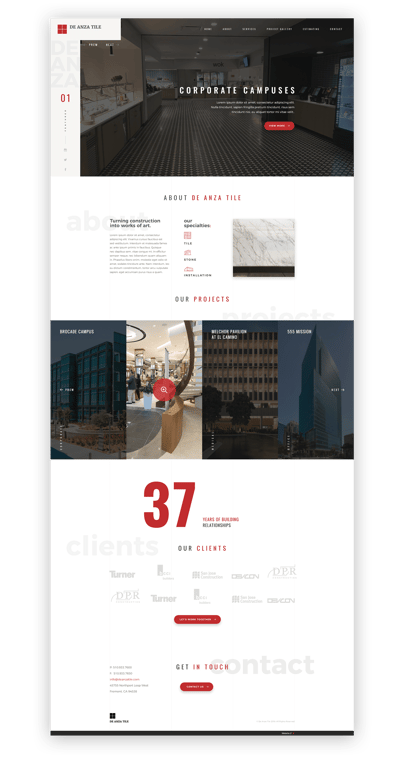 Solution Driven by Collaboration
De Anza Tile wanted an elegant stratforward interface that allows visitors to browse their products and learn their rich company history. We choose a simple but engaging menu, subtle animated pages and subtle use of photography.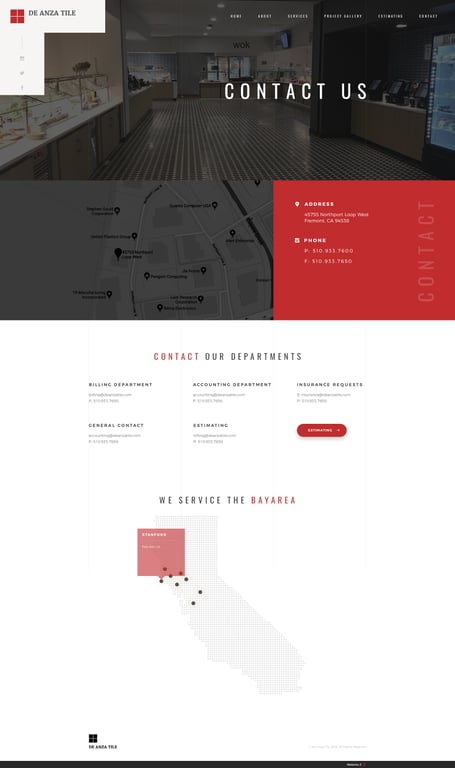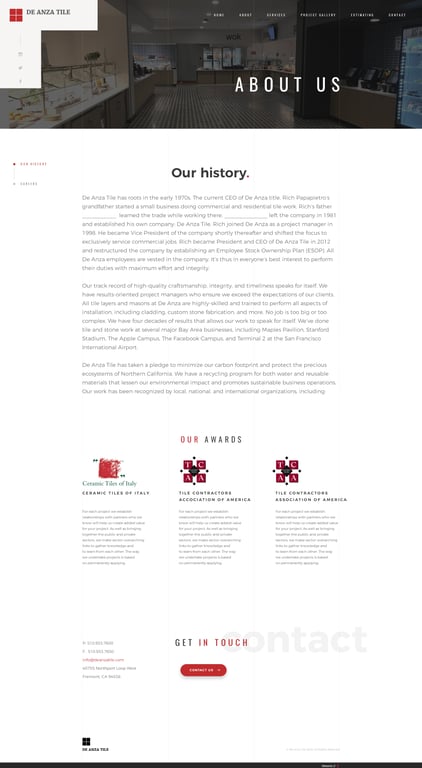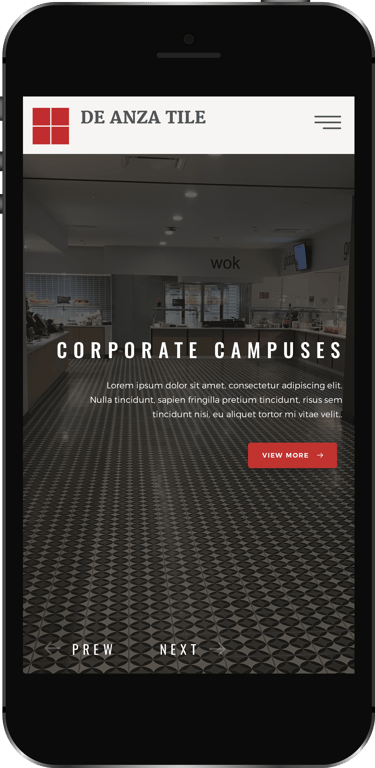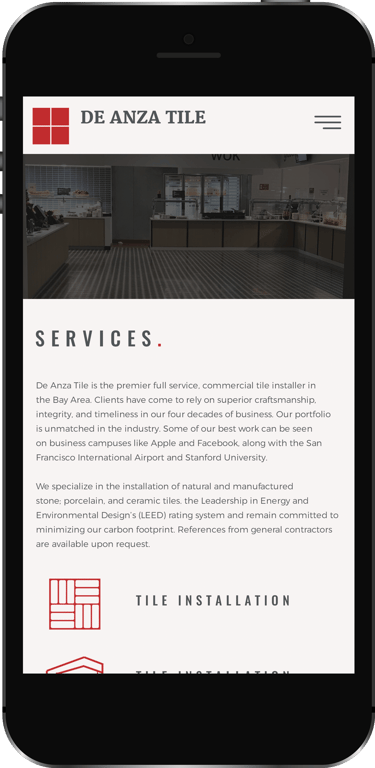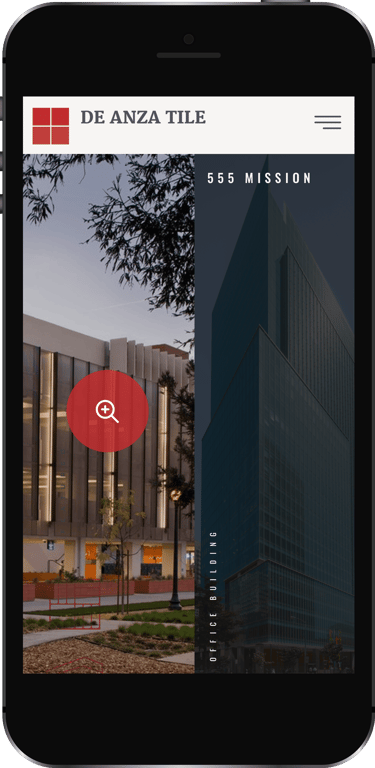 Every Device
Details are what set De Anza Tile apart from their competition. So we needed to make sure that the mobile experience delivered the same flawless messaging as its tablet and desktop counterpart. Utilizing responsive design there was no compromise to the user experience. 
Summary
We built a new website built on our PURL CMS. Coupled with managed web hosting we were able to deliver a website solution that is both scalable and easy for the De Anza Tile team to update.
01
problem
Dated website that didn't speak to their brand.
Crafted a custom website solution that speaks to their brand, their continued company growth.
02
problem
Their website needed to be easy to update with little to no experience.
We built this website on our PURL CMS as it was chosen by De Anza Tile as the most easy to use solution. Their internal team can post new projects, new job listings, or news articles with ease.
scroll for next case study
DEVIANT INK
Next level Product Customization
eCommerce
design
development
support
Realtime product visualization, with millions of options just a click away.