Supertech Performance
Performance Fueled by Passion
eCommerce
design
development
support
branding
marketing
Mixing performance, passion and technology to achieve results.
Overview
When you have a great product business moves fast! Initially, most small businesses focus on building the best possible product and getting it in the hands of the right customers. At some point you have to focus attention on the business, ensuring the foundation can support sustained future growth regardless of market fluctuations. This is where we are at on the growth journey with Supertech. Below are just some of the things we are helping Supertech do to supercharge their growth.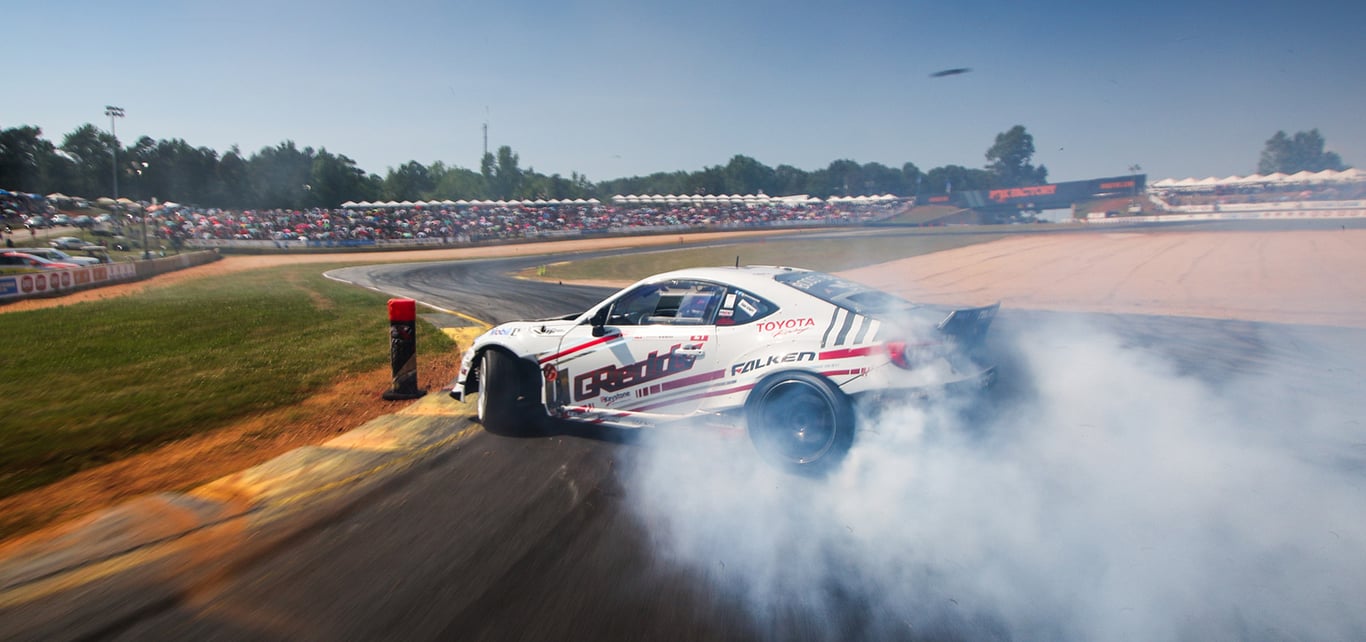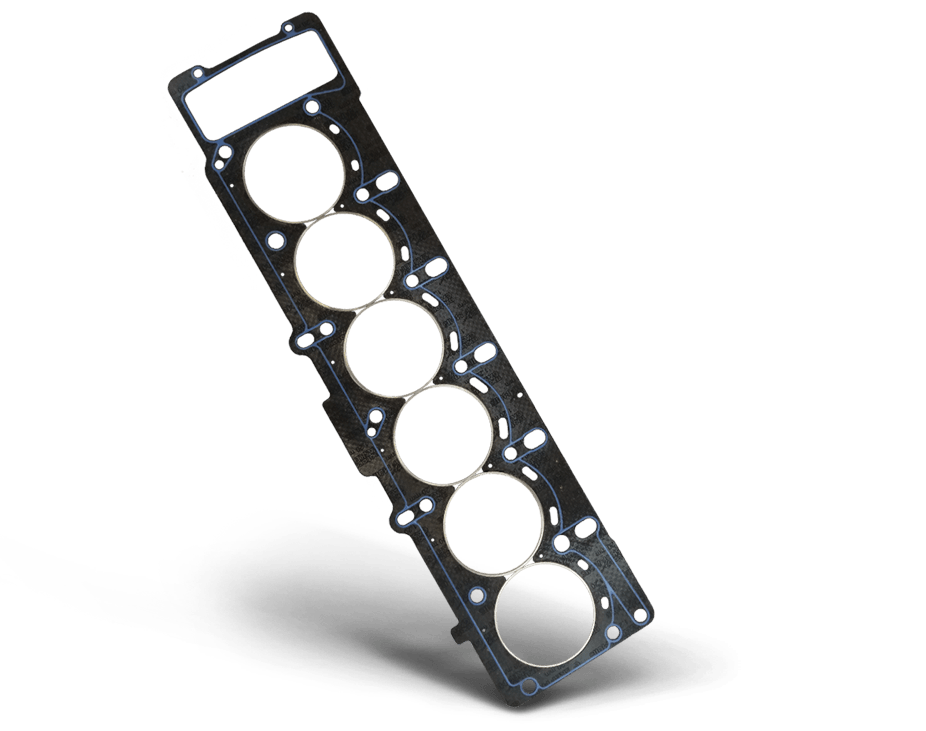 The Marathon
Turning a great product into a great brand takes time, it takes consistency, and it takes commitment. Supertech is committed to constantly evolving and pushing the envelope of what is expected from an auto parts manufacturer. Fueled by technology, supertech is driven to provide an exceptional omnichannel user experience. The centerpiece of their technology is their website that feeds complex data to both the end consumer and the dealer/distributor. This data is tailored to each helping them find the right primary and secondary products that are right for their application.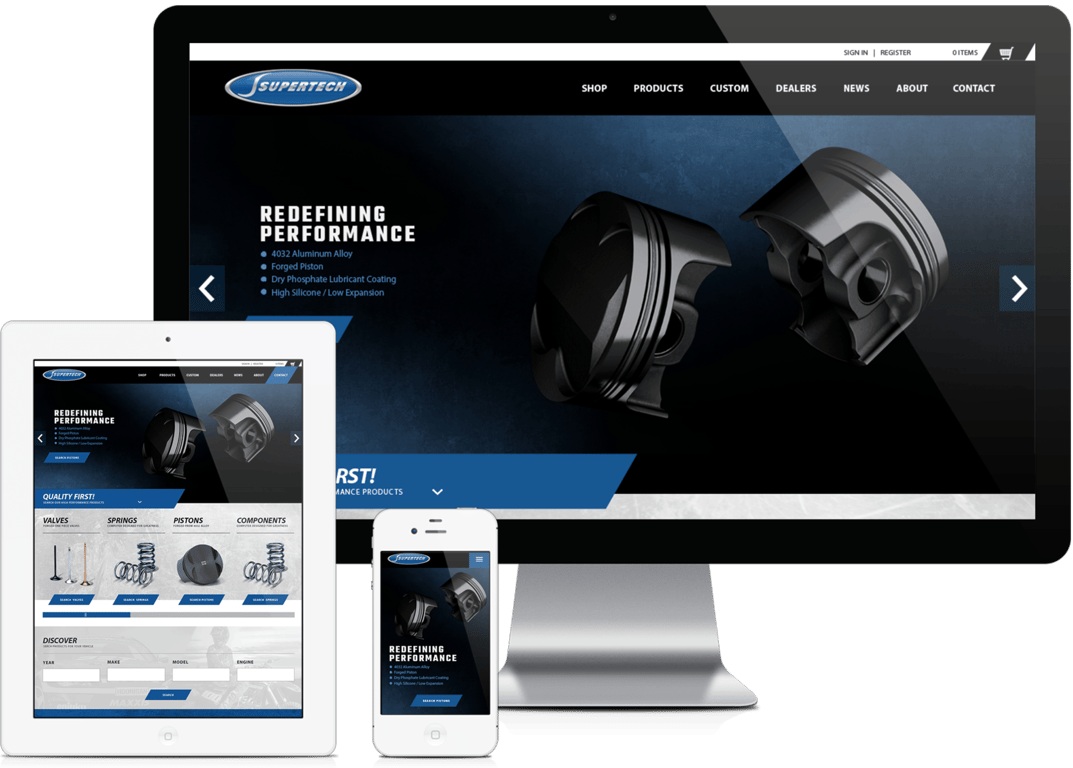 Best-In-Class eCommerce experience for mobile
A best-in-class mobile design was essential to launching Supertech into the front of the pack. We were intent on streamlining the experience and expediting the path to purchase. 
In order to do this site's experience relies heavily on application data. We want to be able to align with users consumption habits and be able to recommend only the relevant products to the users application.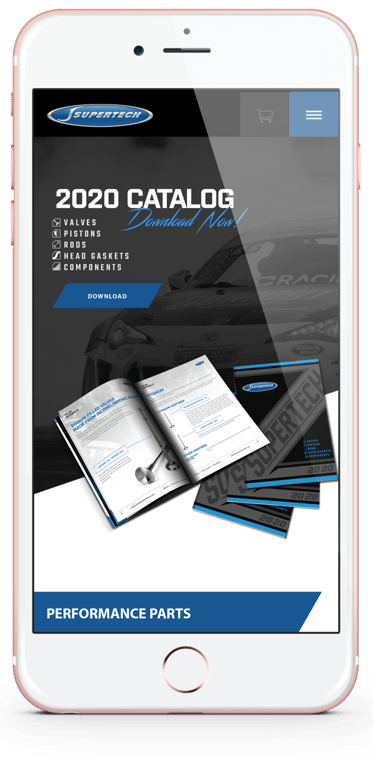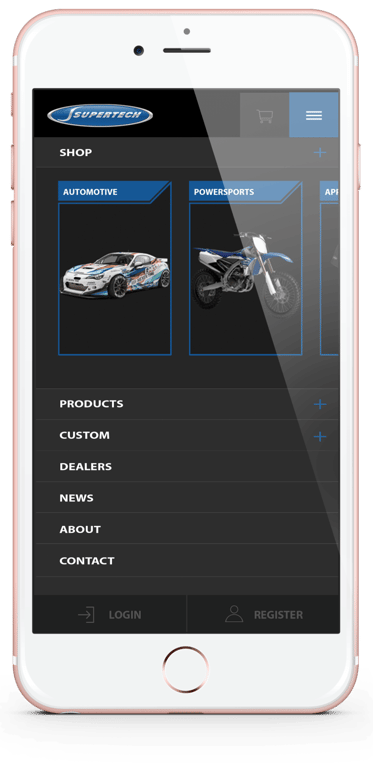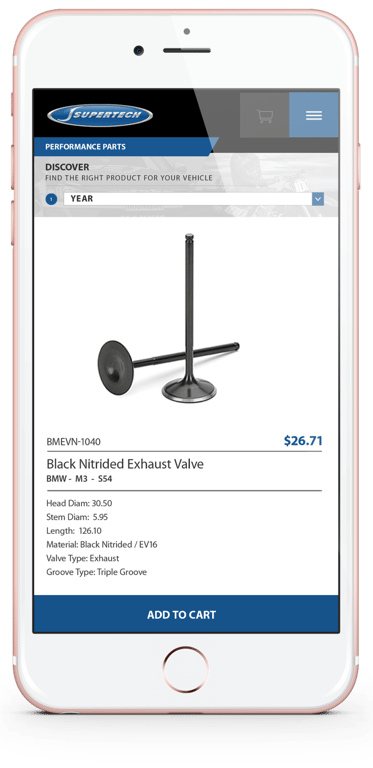 Brand Touch-points
We have helped to craft the Supertech brand across all major touchpoints. From web, apparel, trade shows, print and digital advertising there is little we haven't been involved with at this point.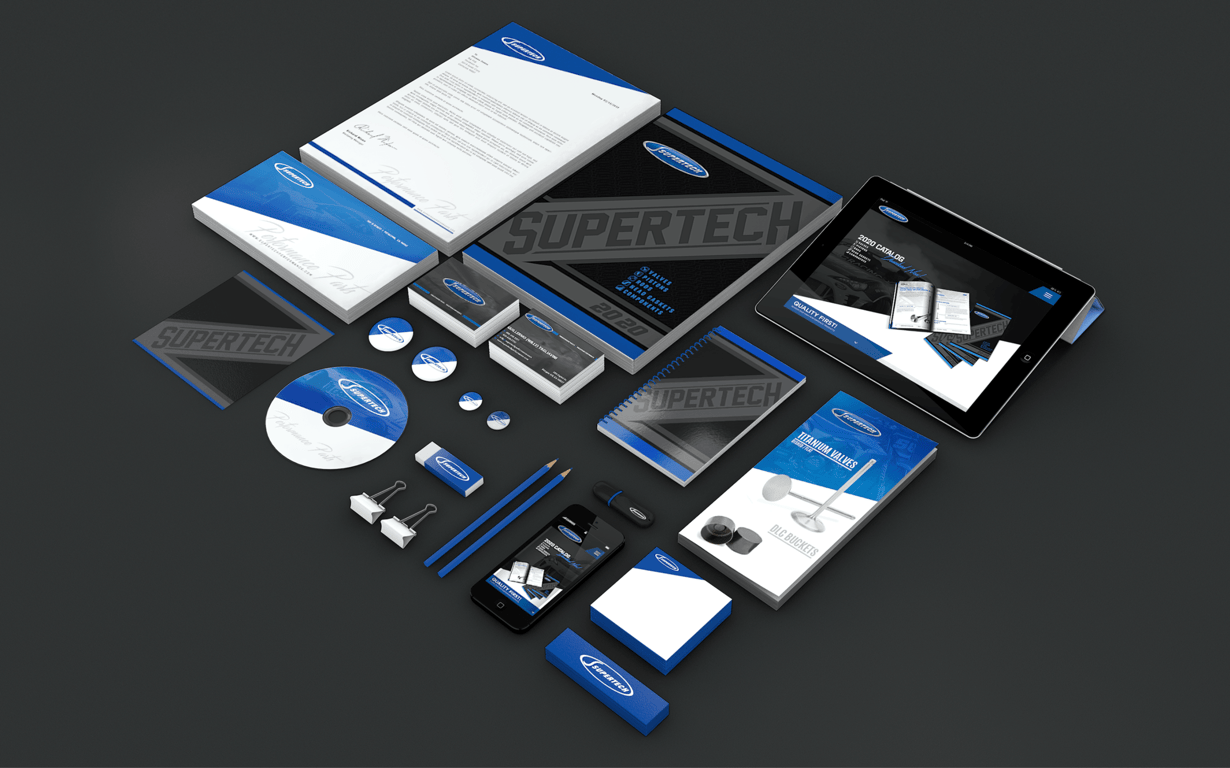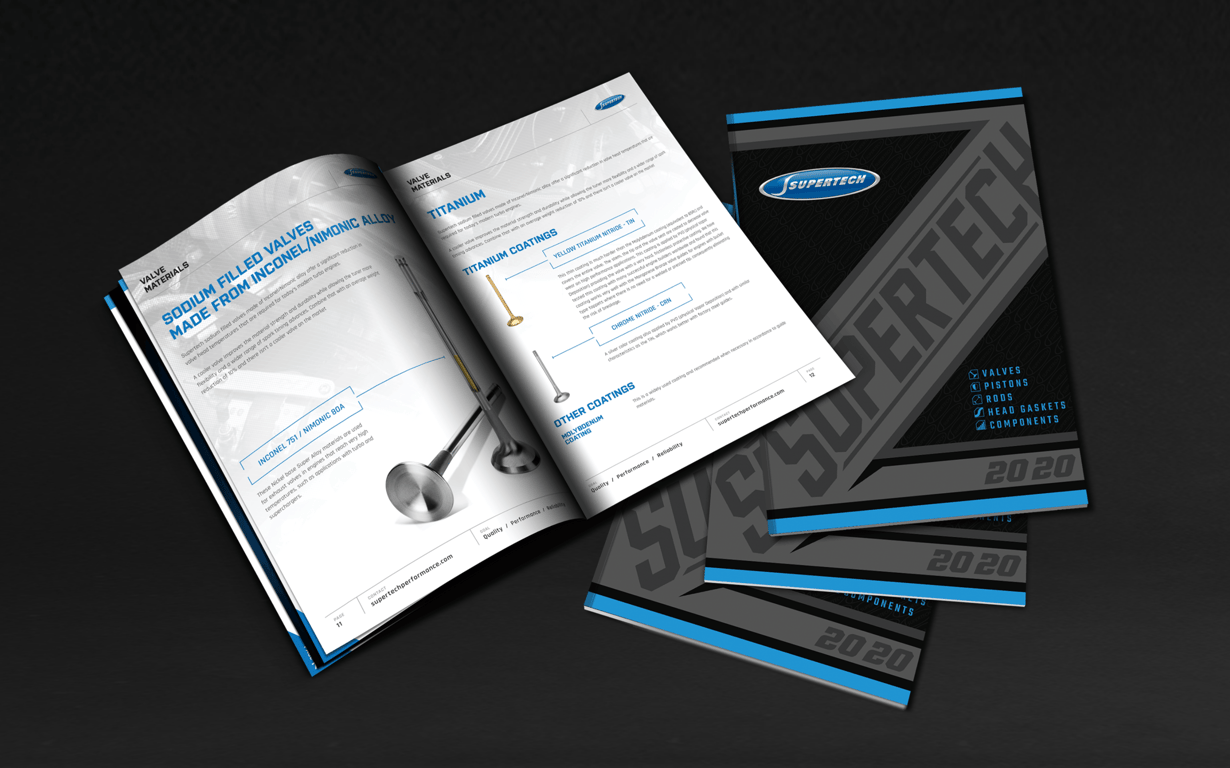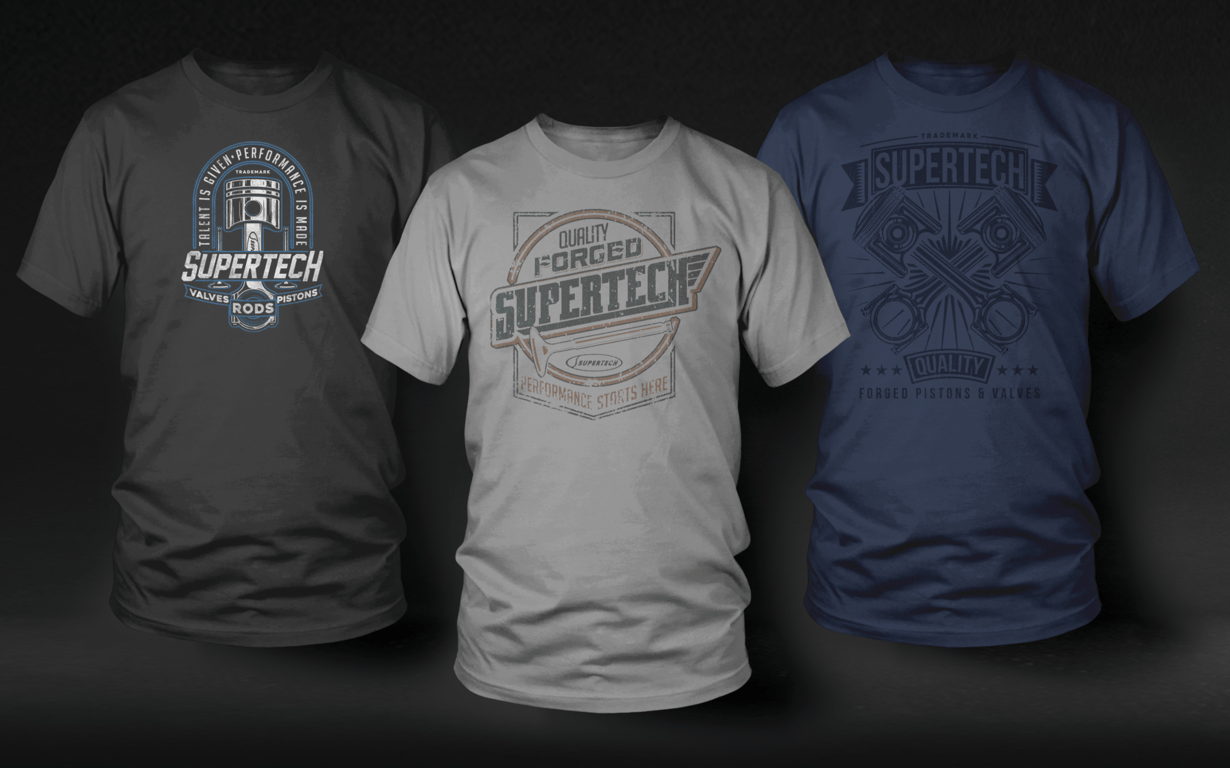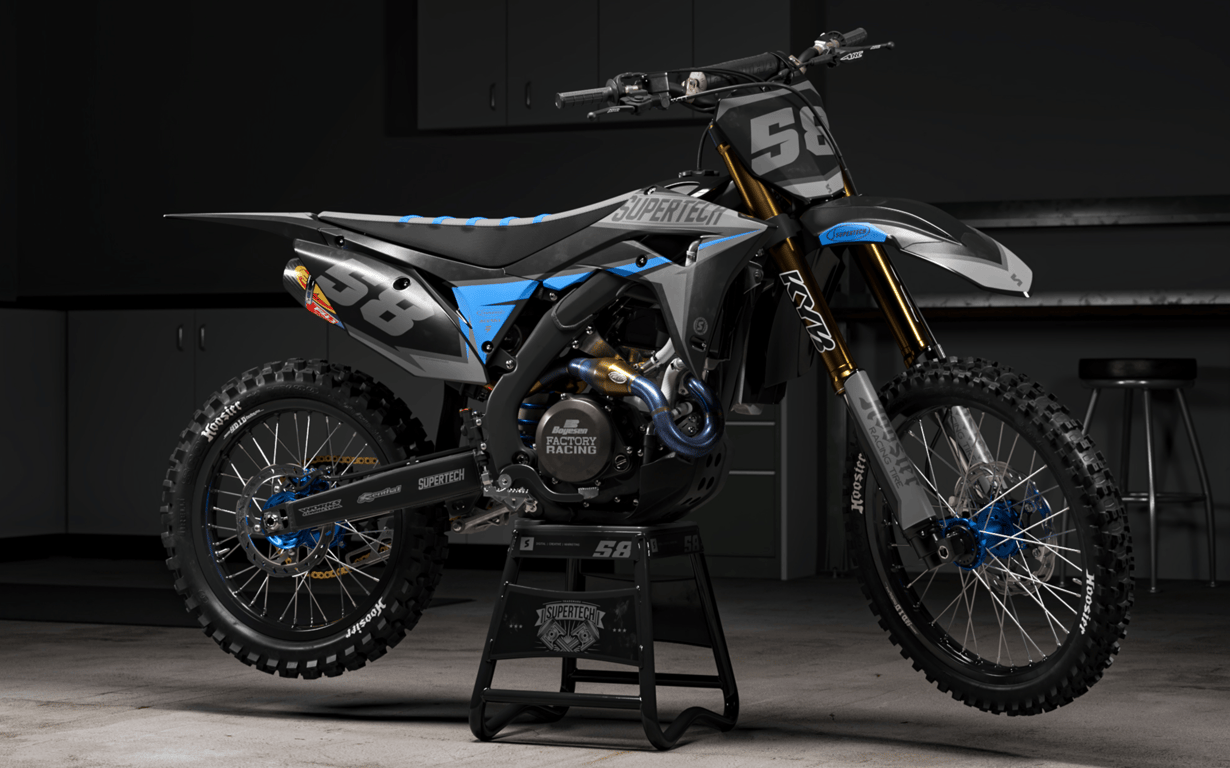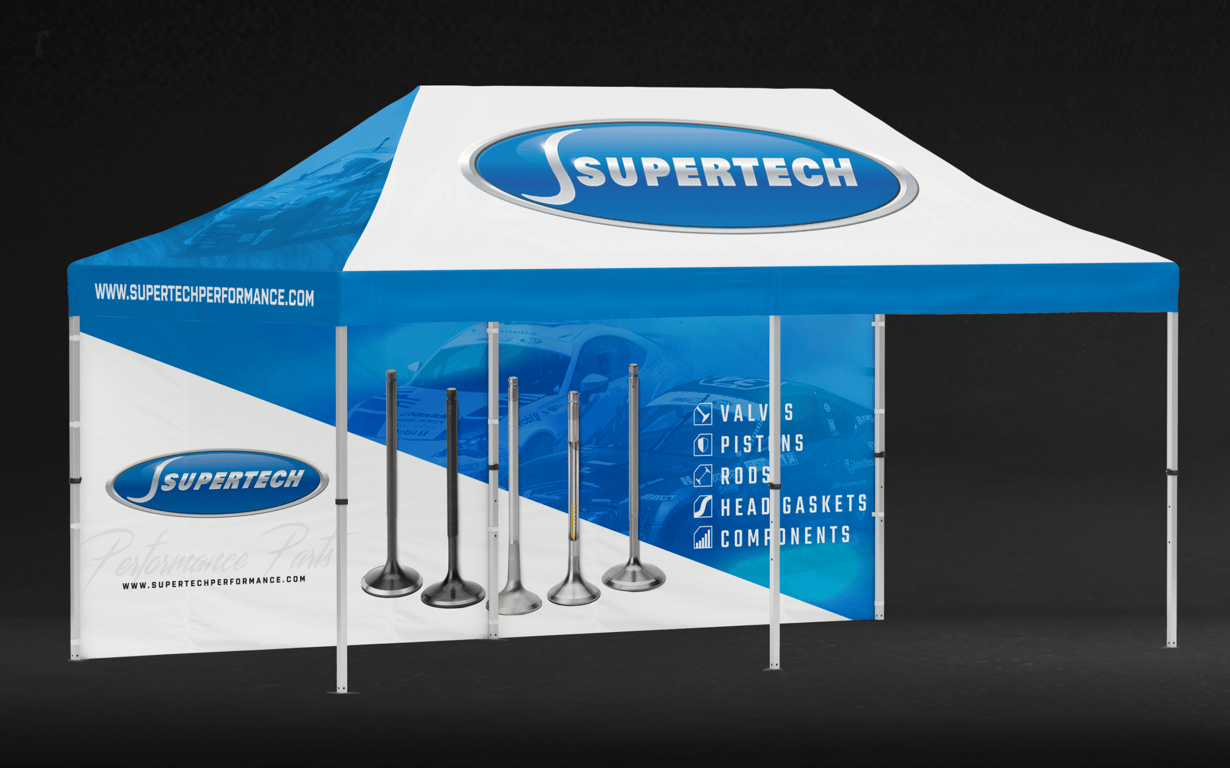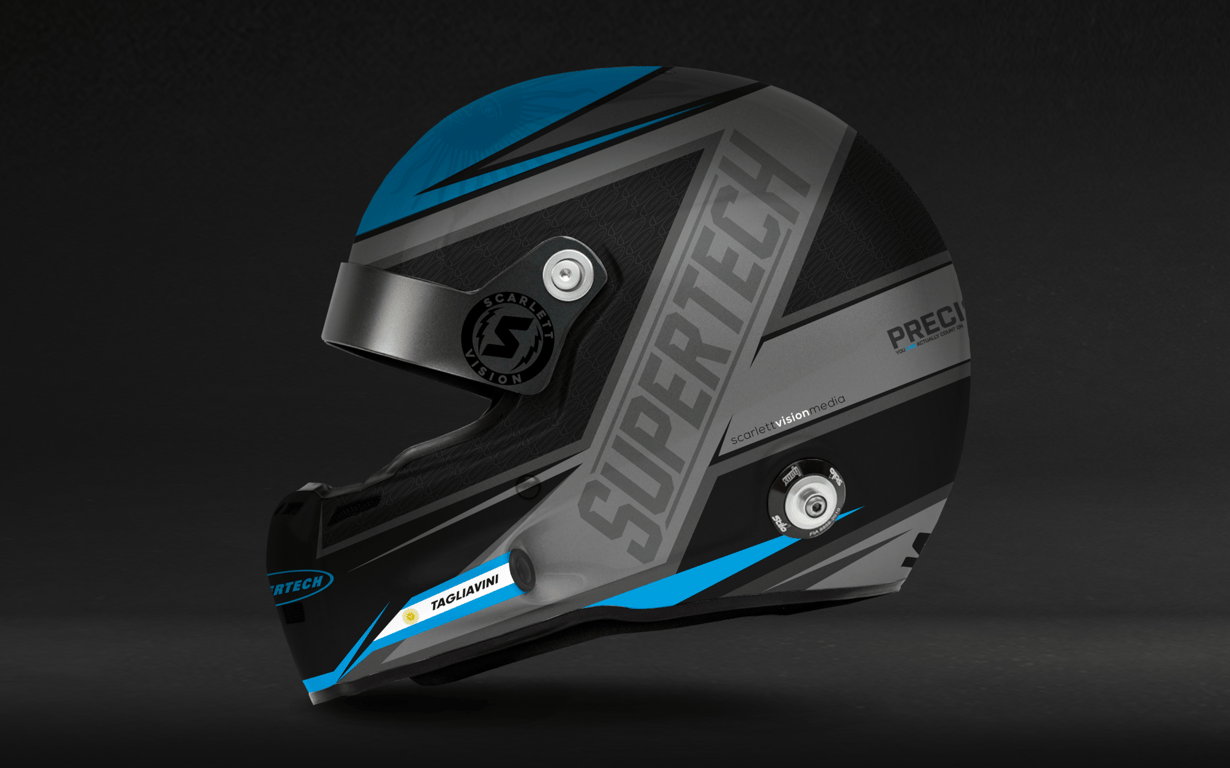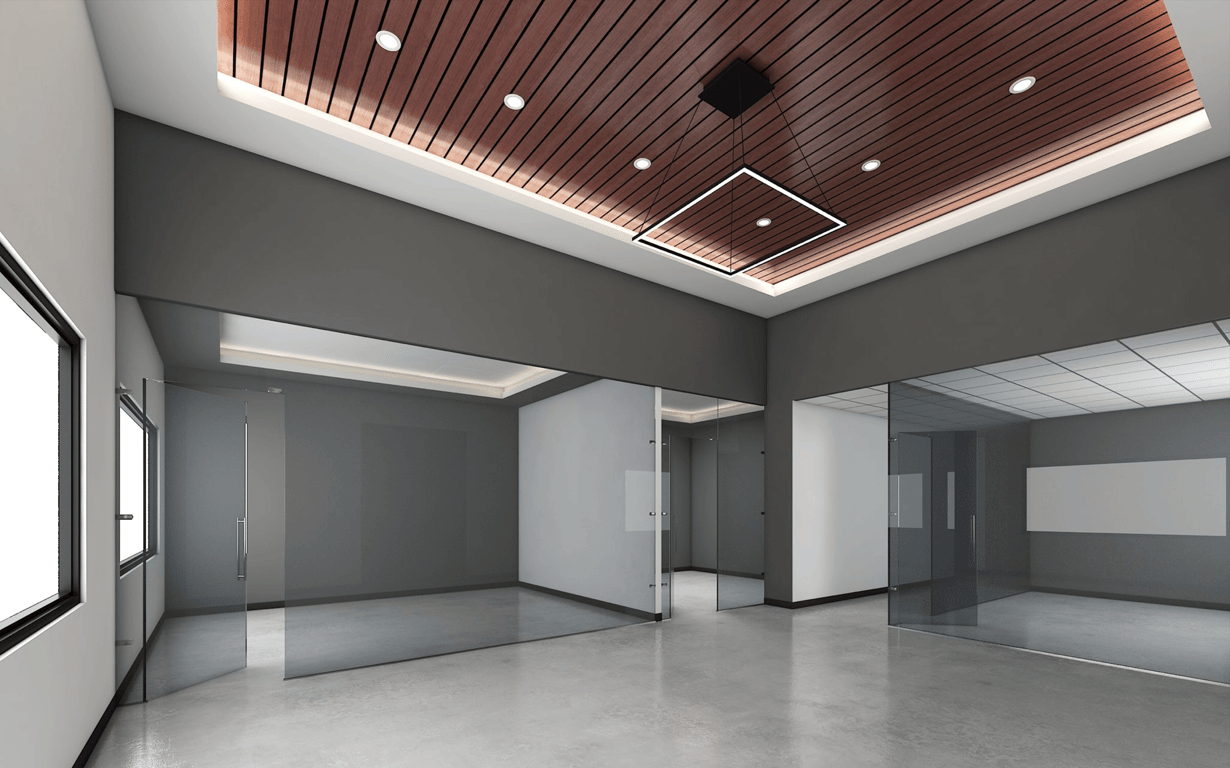 Technology Solution
From a custom framework, to a data structure that was crafted to seamlessly integrate with their accounting and inventory software. Supertech now has a technology solution to power them into the future. The new site is faster, more efficient and is built to scale.
01
problem
Product Data was preventing the ideal user experience.
We worked with their internal team to create a structured data set that then could be used for all product associations. Ultimately we successfully adopted the ACES and PIES model that is prevalent in the performance aftermarket industry. This was crucial
02
problem
Needed a single integrated platform to manage both B2B as well as B2C needs.
Built out a custom implementation of our PURL platform that provided the direct to consumer needs as well as provided additional valuable resources for their B2B customers. This platform streamlined many back office inefficiencies while greatly improving
scroll for next case study
Works Connection
Launching an Ecommerce Future
eCommerce
design
development
marketing